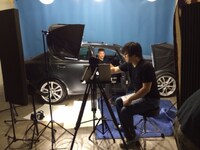 It has been a long time coming, but Audio Technica has finally posted the series of 13 educational video blogs that I wrote the first drafts for, all about location sound recording. They can be accessed either via the Audio Technica site, or directly on YouTube at https://www.youtube.com/playlist…
These are great videos for novices and students, featuring Charlie Waymire (as on-air talent). And totally FREE for schools to use!
The series are short (5 min or so) presentations explaining booming, lavaliers, handhelds. wireless, rigging talent, selecting mics, making windscreens, plant mics, and reflected lavs. Lots of useful tips!
If the link does not work, just Google YouTube Audio Technica.
This content is for current subscription members. Please login below or subscribe.