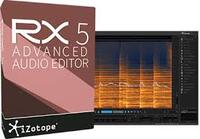 The latest incarnation of Izotope's renowned RX software for noise reduction, noise elimination, and dialogue enhancement/repair was recently released. Versions RX5 include the standard RX5 as well as RX5 Advanced (which includes a few more powerful tools).
For those who are not familiar with Izotope RX4 or RX5 -- this is to dialogue editing what PhotoShop is to photography!
This content is for current subscription members. Please login below or subscribe.