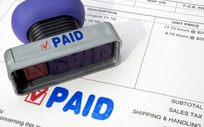 During the next couple of weeks, some current subscribers to EquipmentEmporium.com (The Craft of Production Sound) may receive an email or two confirming your new "paid" subscription to FilmTVsound.com It may even include a receipt. Do not panic. Nothing has been charged to your account or credit card.
We are in the process of transferring all active memberships over to our new site, FilmTVsound.com which will replace the older EquipmentEmporium.com domain.
All of our existing active members will receive a free extension of 6 months or one year at no charge. Your current login and password will remain the same, unless you choose to update them.
What happened is that the membership software that controls our new site sends out zero-balance receipts when we manually add new members to the database. (Of course, these are actually current members from the old site, but the software does not realize that.) To some people, at first glance, it looks like an invoice and we apologize for any confusion.
But it is merely showing you that an extended (complimentary) subscription has been set up for you, here at FilmTVsound. Absolutely nothing has been billed nor charged to your account!
When we do shut down EquipmentEmporium.com, anyone going to the old domain will automatically be re-directed to the new URL.
Feel free to contact us if you have any problems logging in, or have any questions.